"…If I've learned anything in the past five years, it's that the future isn't written yet. There's more this city still can be."

Lacy M. Johnson, Houston Chronicle
In a new essay for the Houston Chronicle, writer Lacy Johnson, editor of the new book More City Than Water: A Houston Flood Atlas, reckons with painful truths uncovered while collecting, curating, and archiving stories from the Houston communities most affected by Hurricane Harvey. On the fifth anniversary since Harvey devastated the Houston metropolitan area, Johnson reflects on the ways in which hazards like hurricanes don't have to be disasters, as we all bear the responsibility to protect our homes, communities, and each other.
Read via the Houston Chronicle: Essay: So little changed after Harvey. Can we call what happens next a disaster?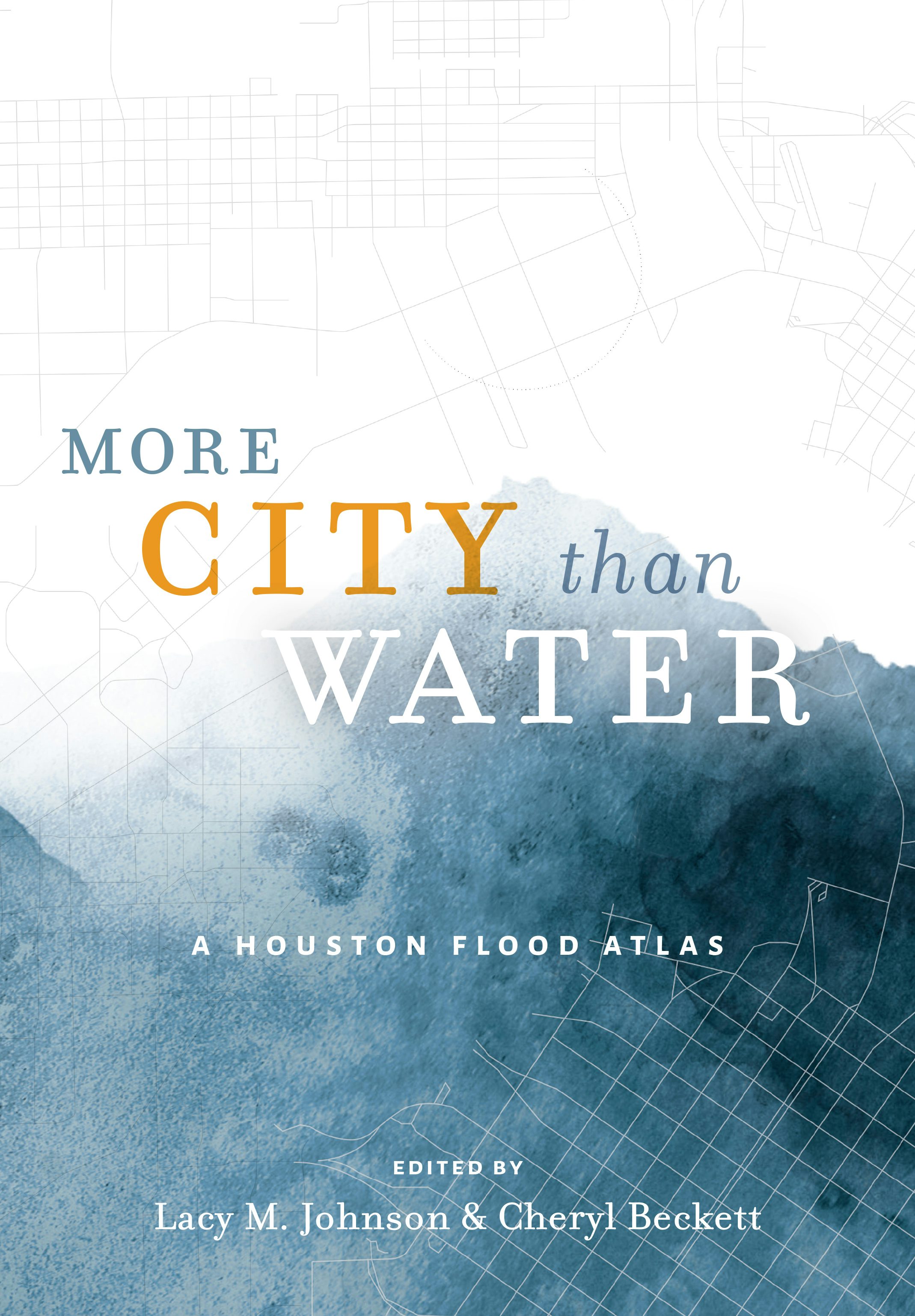 In More City Than Water: A Houston Flood Atlas, Johnson gathers writers and cartographic designers to explore Houston's complex relationship with flooding, water, and the ways this dynamic impacts Houston's most vulnerable communities.
Lacy M. Johnson is the author of the essay collection The Reckonings, and the memoirs The Other Side and Trespasses. Her writing has appeared in The Best American Essays, The Best American Travel Writing, the New Yorker, and elsewhere. She teaches creative nonfiction at Rice University and is the founding director of the Houston Flood Museum.