UT Press is celebrating queer life in literature and scholarship with Pride Month book recommendations from our staff featuring great reads on LGBTQIA+ themes and works by queer writers! Check out what our colleagues recommend below and show your support for keeping these books on shelves where they can find their readers. How? Purchase from your local bookstore or request copies from your local library, of course. Keep reading to discover how these Pride Month books have made an impact on our staff.
Recent LGBTQIA+ reads from our own authors include the first full-length study of Black queer, cis-, and trans-femininity—The Color Pynk by Omise'eke Tinsley—and Before Lawrence v. Texas by Wesley G. Phelps. This fall, we're publishing Patricio Simonetto's A Body of One's Own: A Trans History of Argentina and J. Andrew Deman's The Claremont Run: Subverting Gender in the X-Men. Scroll through for more UT Press Pride Month book selections below!
Readers can order all our books sitewide at a great discount through July 31! Apply the discount code UTXSUMMER during checkout for 40% off any hardcover or paperback, and 50% off any ebook.
Staff Recommendations
From Mia Uribe Kozlovsky, Editorial Assistant:
Refusing Compulsory Sexuality: A Black Asexual Lens on Our Sex-Obsessed Culture by Sherronda J. Brown, with Hess Love and Grace B. Freedom:
"With a remarkable foreword by Hess Love and a tender afterword by Grace B. Freedom, Refusing Compulsory Sexuality rocked my world. Sherronda J. Brown's Refusing Compulsory Sexuality works in tandem with Angela Chen's Ace, while centering the ways in which societal narratives perpetuate violence against Black a-spec and asexual folks. By advocating for and prioritizing Black asexual folks, Brown disrupts dominant societal norms to provide a safe, affirming, and loving world for all of us."
Empanada: A Lesbiana Story in Probaditas by Anel I. Flores: "With this collection of vignettes divided into three macroscopic sections—Food, Religion, and Sex—San Antonio–based author, artist, and Chicanx activist Anel I. Flores is an immense force, with a unique talent for understanding the visceral. I've read Empanada countless times, and the emotions Flores describes in this—the queer, the lustful, the savory, the sweet, and the deeply painful—resonate exponentially every time I return to this book."
The Adventures of China Iron by Gabriela Cabezón Cámara, trans. Fiona Mackintosh and Iona Macintyre: "Though I have not read the epic poem Martín Fierro that this book draws inspiration from, the translators' note does a fantastic job situating this text in the context of the poem and examining how this book envisions an Argentinian national identity through a queer, feminist, and postcolonial lens, ultimately revisiting how we view our national heroes and the landscapes that made them. The narrative and romance of the two women leading The Adventures both criticize the hypermasculinity of the national mythos and build a new nation outside of the prescriptive gender roles set before (and after) them."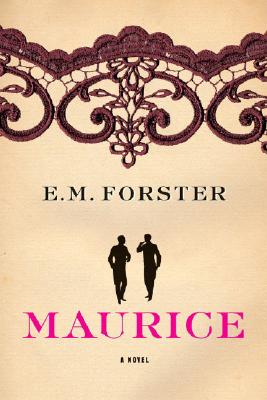 From Kerry Webb, Senior Editor:
Maurice by E.M. Forster: "A story of queer love in Edwardian England (which outlawed homosexuality until 1967), Maurice is beautifully written as all of Forster's books are. But it also speaks to the author's own struggles and commitment to his sexual identity, which he kept private except amongst a close circle of friends. The book wasn't published until well after his death, but one of the things I love is that he was committed to creating a story with a happy and hopeful ending that could imagine a different kind of life and future."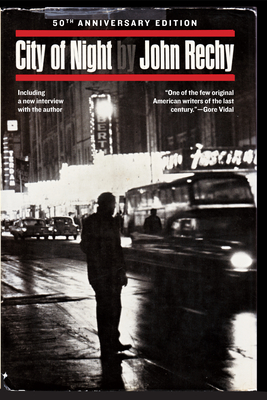 City of Night by John Rechy: "One of the few members of the Beat movement who does not feel overrated at all (and I think Rechy moved well beyond that movement in his later writings). His lightly fictionalized story is about his life as an itinerant hustler moving through the U.S. and multiple trysts; it's also significant for its description of the Cooper Do-nuts Riot in Los Angeles. Cooper Do-nuts was a hangout for drag queens, lesbians, gay men, and transgender people. The riot, which Rechy experienced firsthand, was a reaction to the LAPD arresting Rechy and two others one night, but it was also a reaction to the countless moments of harassment there that preceded this; patrons began pelting the cops with donuts and coffee cups, allowing Rechy and the two other people arrested to escape—another happy ending! People talk about On the Road all the time, but they should read this story, which feels like OTR's lesser-known fraternal twin. And people talk about the Stonewall Riots all the time (which they should), but we should also know about Cooper's (and Compton's Cafeteria, and any number of events that built up to Stonewall)."
From Lynne Ferguson, Senior Manuscript Editor:
"I'm a huge fan of Sarah Waters's books, and I can't pick just one, so I'll mention Fingersmith, The Paying Guests, and The Little Stranger. What I love about her books is that she combines the tropes and trappings of historical fiction (particularly nineteenth- and twentieth-century British fiction, for which I have a great fondness) with a completely modern sensibility, engagingly reminding us that love is love and always has been, even if authors of the past couldn't or wouldn't shine a light on it in all its varieties. And Fingersmith in particular is super steamy!"
From Uriel Pérez, Advertising and Exhibits Coordinator:
Memorial by Bryan Washington: "Bryan Washington's writing makes me ache, writhe, hunger, sob, gives me comfort, gives me hope. Memorial is that perfect 'sad' book that leaves you feeling a lot fuller than before you started it."
Homie by Danez Smith: "I read about two books of poetry a year, so I'm no expert, but Danez Smith's lyrical pirouettes leave me awe-struck. And the opening piece, 'my president,' just does it for me."
My Autobiography of Carson McCullers by Jenn Shapland: "Equal parts memoir and literary bio, this book recounts the author's own personal coming-of-age as a queer woman while lovingly and expertly rewriting McCullers's lost history. This pairs well with a reading of The Heart Is a Lonely Hunter and a box of tissues."
From Jim Burr, Senior Editor:
"So many choices. I'll go with the Tales of the City series by Armistead Maupin. As a young queerling, I read these books, and they showed me the value of a chosen family in addition to (or in place of) a biological family. With stories ranging from camp to tragedy, they follow an assortment of characters of various sexualities and genders through their lives over time. As a plus, a few of the books have been adapted for television/streaming with actors such as Olympia Dukakis, Billy Campbell, Laura Linney, and Elliot Page in major roles."
From Sarah McGavick, Acquisitions Editor:
Homie by Danez Smith: "You don't even have to be a poetry nerd to love this book. It shares the sharp edges and the joy of living as a queer person of color in playful, moving, subversive poems. It's the kind of book you never have on the shelf because you're always lending it out to friends!"
From Cameron M. Ludwick, Assistant Marketing Manager, Publicity & Communications Manager:
"An early high school encounter with his first book, The Virgin Suicides, made me a Jeffrey Eugenides fan, and I've eagerly read all of his follow-up novels (and even an edited collection of love stories, My Mistress's Sparrow Is Dead). But it's his novel Middlesex that was my first encounter with intersexuality and the fluid spectrum of gender identity. As the central character Calliope/Cal narrates their own history as well as those of their ancestors who came before—whose genetics and difficult family history 'created' the body and the brain that Cal was born with—it becomes clear that a body, or the genes that made it, is not solely what makes a person. Cal says, 'Can you see me? All of me? Probably not. No one ever really has.' Despite the fact that a person's story may begin with the branches of a tree which grew long before their own, identity is a wholly unique and personal metamorphosis that progresses through every moment and transition of your life, no matter what form your gonads take."
From Sharon Casteel, Digital Publishing and Reprints Manager:
The Long Way to a Small, Angry Planet by Becky Chambers: "What I love about this book is how characters from very different backgrounds cope with their differences and work together toward common goals. Chambers creates fascinating cultures, both human and alien, and the world of the book is absorbing. This is not a novel with a lot of action or a fast-moving plot; it's the story of a journey that changes everyone in the Wayfarer's crew.
As for books on/containing queer themes that impacted me, there's two that really influenced me: Madeleine L'Engle's A House like a Lotus and Mercedes Lackey's Last Herald-Mage trilogy (Magic's Pawn, Magic's Power, and Magic's Price). While they're good stories, I wouldn't necessarily recommend​ them to a modern audience; the L'Engle in particular I'd give content warnings for. But thirty to thirty-five years ago when I first read these, when I knew zero and then one person who was out in real life, these books taught me that lesbians and gay men were people like anyone else; the only difference was who they were attracted to and fell in love with."
From Elizabeth Locke, Journals Customer Service/Circulation Coordinator:
One Last Stop by Casey McQuiston: "I loved this romance not only for its unusual premise (a cynical New Yorker finds love with a time-travelling 1970s queer punk who exists solely inside a subway car), but also for how the book blends pop culture and LGBTQ+ history into the narrative. Although I'm not typically a speculative fiction reader, One Last Stop is a book that really pulls you into the world of these characters, and you find yourself never wanting to get off this train."
From Bailey Morrison, Website Content Manager, Social Media Strategist and Direct Promotions Manager:
"I've been thinking about this book recently, and not just because it's wild. Claire Oshetsky's Chouette begins with a woman stepping out on her hetero marriage to have a fantastical fling with a woman she loved in the past. Well, more accurately, this lover is a female owl. The affair brings a child, a half-human, half-owl daughter whose identity becomes a flash point for external judgment and conflict, compelling the mother to fiercely fight for her owl-daughter's right to be herself. I loved the intimate way a radical queer sexual coupling was written, and how Oshetsky writes resistance to what makes her daughter different as viscerally violent. The read made me think about parenting at a time when children are being targeted for expressing gender nonconformity or queer identities, and how 'nontraditional' sexual relationships are labeled as grotesque and wrong. The author wrote about her own gender identity and what she shares with her trans daughter in a piece for Refinery 29. Reading a fable like Chouette also made me think about all the coded ways storytellers might write about LGBTQIA+ lives and sexual desire when 'explicit' narratives are banned."
More Pride Month Book Recommendations!
Two El Pasoan recs from El Pasoan and International Rights Manager Angelica Lopez-Torres:
Aristotle and Dante Discover the Secrets of the Universe by Benjamin Alire Sáenz
City of Night by John Rechy
From Journals Production Editor Karen Broyles:
Maurice by E. M. Forster
This Is How You Lose the Time War by Amal El-Mohtar and Max Gladstone
Tamsyn Muir's Locked Tomb series
The Devourers by Indra Das
Sorrowland by Rivers Solomon
Fingersmith by Sarah Waters