Every week, our wonderful publicity team tracks the cross-platform media coverage our authors and their books receive. We're proud to share our latest and greatest highlights below with links to where you can read more about these great titles!
It's been a great couple of weeks in the media for our Music titles, so we are kicking off this roundup with some of those highlights. Next we'll kick off 2023 by diving into the latest and greatest coverage of our vast catalog.
Today is release day for Strays, the new album from Margo Price, author of Maybe We'll Make It, providing the occasion for much more coverage of the book. Justin Curto interviewed Margo for Vulture, discussing the book extensively in the interview. Audra Heinrichs' interview with Margo for Jezebel also included much about Maybe We'll Make It; Heinrichs writes (in the most anatomical blurb I've ever pulled for a book), "It would be an understatement to call her poignant, pulverizing memoir, October's Maybe We'll Make It, soul-baring. Price practically plops her heart, spleen, and a couple of kidneys onto the page." In his interview with Margo for The Irish Times, Ed Power writes of the book, "In terms of heartbreaking honesty, [Maybe We'll Make It] gives Prince Harry a run for his money." Tom Kingsley calls the book, "A riveting, often shocking read" in his interview at Clash Music. At The Telegraph, Neil McCormick writes, "[Maybe We'll Make It] offers a beautifully wrought narrative of cheerleading, waitressing, poverty, substance abuse, drunk tanks and grievous personal loss as she was rebuffed by the music business for over a decade."
Radio interviews with Margo ran today on NPR's Morning Edition and on World Café. Finally, album reviews and interviews with Margo all over the place made briefer mention of Maybe We'll Make It: The Guardian, The Daily Beast, Consequence of Sound, Slant Magazine, the Sydney Morning Herald, the Raleigh News & Observer, FADER, and Far Out Magazine.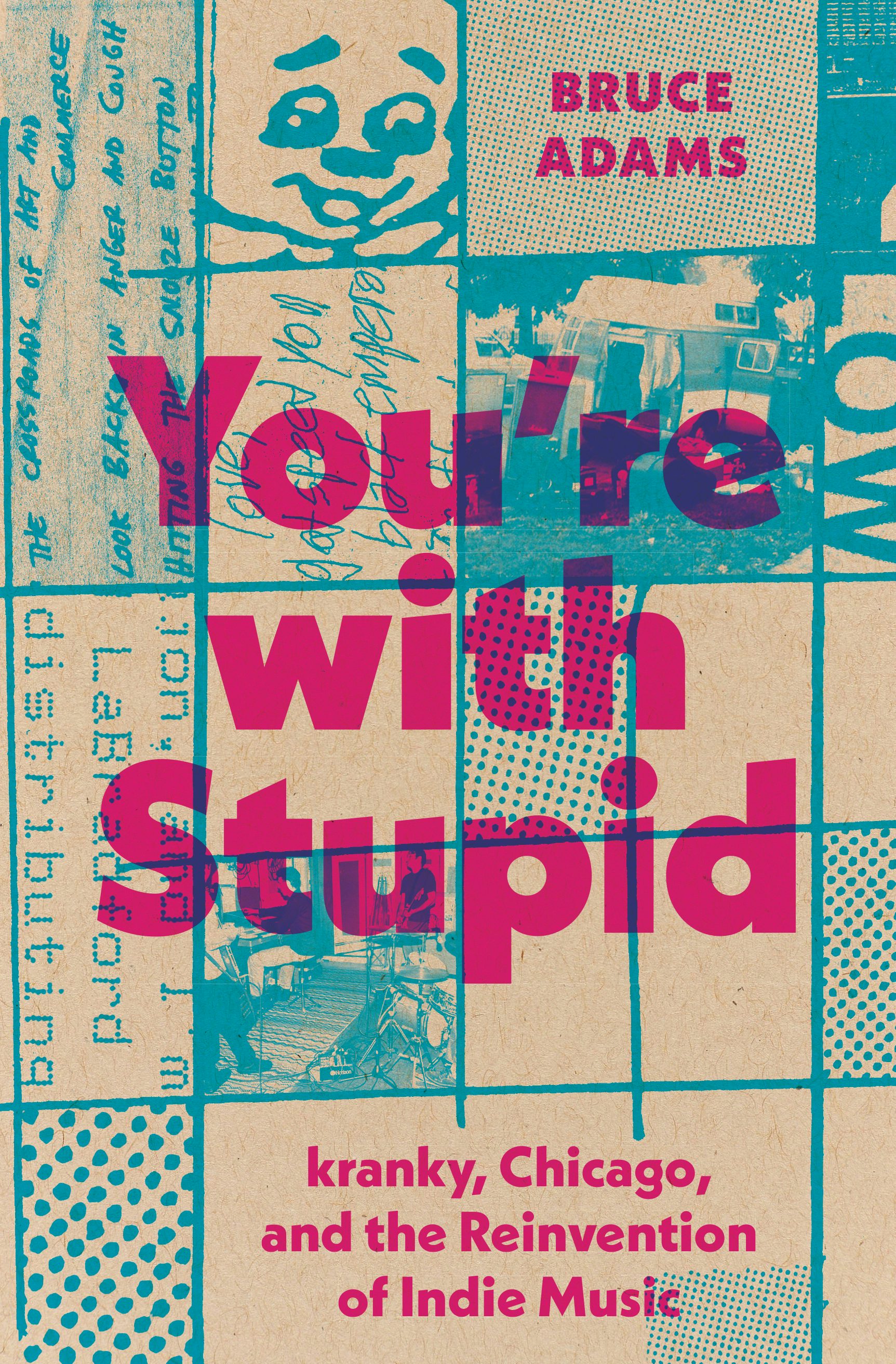 I've Had to Think Up a Way to Survive was reviewed at Chapter 16. Jane Marcellus writes, "Melnick's book is about the author's vicarious, identity-forming relationship with a cultural figure. Each of its 21 chapters is organized around a particular song, so we learn everything she was able to find out about how Dolly…wrote or recorded that song, what the press said about it, and what the artist herself said about it in interviews and talk show appearances. Moreover, each chapter delves into what the title song means in Melnick's life and what it says about related cultural issues. In that way, it's a blend of memoir and cultural criticism, as well as a wealth of information." Melnick was also interviewed about her book on the Breaking Form podcast.
Francesca Royster, author of Black Country Music, was interviewed in a couple different spots this week: on Wisconsin Public Radio's "BETA," and on the Pop Literacy podcast.
Bruce Adams, author of You're with Stupid, was interviewed on This Must Be The Place.
Selling Black Brazil was reviewed at H-LatAm. Hendrik Kraay calls the book, "Elegantly written, lavishly illustrated, and cogently argued," going on, "Selling Black Brazil challenges historians of twentieth-century Salvador, Brazil's 'Black Rome,' to think more carefully about how that construction of the city came into being in the 1940s and 1950s and about the limits and exclusions deeply embedded in this portrayal of Blackness as central to Salvador's culture."
The Art of Solidarity was reviewed in the Bulletin of Spanish Studies. Sarah E.L. Bowkskill writes, "[The Art of Solidarity] presents an excellent range of case studies both in terms of countries and time periods studied. While there is much diversity, the chapters are consistent in their engagement with the central questions of the volume making it suitable to dip into and very satisfying when taken as a whole."
The Empire of Effects was included in Forces of Geek's holiday gift guide.
Undocumented Motherhood was reviewed at Sightlines. Julie Poole writes, "Through a polyphonic chorus of testimonios, a fluid dance between Spanish and English, and an expressive collection of contour portraits, Farfán-Santos relays the story of Claudia Garcia, an undocumented mother from Mexico, who fights tooth and nail to advocate for her daughter." Poole goes on, "One of the defining features of Undocumented Motherhood is how lovingly it's assembled…the care and respect [Farfán-Santos] has for the women she interviews shines through like warm light from a busy kitchen."
Chicanx Utopias was reviewed in the Southwestern Historical Quarterly. Samantha Ceballos writes, "[Chicanx Utopias] opens new doors for understanding the complicated relationships that exist among television, film, music, art, people, politics, and social movements from the post-World War II years to the 2000s," going on, "This book is a valuable addition to the various conversations happening in Latinx/Chicanx studies, ethnic studies, cultural studies and many other disciplines."
Erika Marie Bsumek, author of The Foundations of Glen Canyon Dam, participated in the Page 99 Test for her book.
Arrian the Historian was reviewed at the Bryn Mawr Classical Review. Christian Thrue Djurslev writes, "[Leon's] focus on how Arrian operated as a historian in the context of Greek historiography is one of [Arrian the Historian's] most significant contributions, not least because Leon's detection of hitherto unnoticed patterns enriches our understanding of Arrian and the genre." Djurslev goes on, "[Arrian the Historian] raises important questions about the nature of historiography and historical education in the imperial period…Arrian the Historian should assist in stimulating further discussion about the intellectual climate of the second century AD."
Grandmothers on Guard was reviewed in Contemporary Sociology. Marie Sarita Gaytan calls the book, "Timely and fascinating," going on, "This is an engaging and well-written book that would be an excellent addition to courses on gender, aging, nationalism, or social movements…Grandmothers on Guard adds critical and novel insight into our understanding of the surging interest and participation in extremist activism—this is important work that is sure to appeal to audiences beyond academia."
___________________
I had a great time recapping the latest media features from our lovely authors, and I hope you had a great time reading it. Best wishes until next time, pals!