This week—Monday, November 14, through Friday, November 18—is the annual University Press Week (#UPWeek) celebration and the Association of University Presses has chosen "Next UP" as the theme for this year. #ReadUP on the value of university presses in Margaret Renkl's opinion piece for the New York Times, "University Presses Are Keeping American Literature Alive."
#NextUP is a timely choice to mark the eleventh year that the global community of university presses has come together to celebrate its work in the broader publishing ecosystem. Readers and consumers have the ability to expand their reading choices more than ever before. At the same time, the challenges facing publishers are great, whether they are presented by technological advances, supply chain issues and materials shortages, or politically motivated objections to certain ideas or books.
AUPresses president and University of Michigan press director Charles Watkinson echoed the feelings of many in the university press community: "Part of the joy of University Press Week is celebrating the 'bibliodiversity' of university press publishing; it is exciting to be able to highlight independent bookstores that share our community-centered values." He continues, "As commercial publishers continue to consolidate, nonprofit university presses celebrate the diversity of thought and identity that is so core to democracy and debate."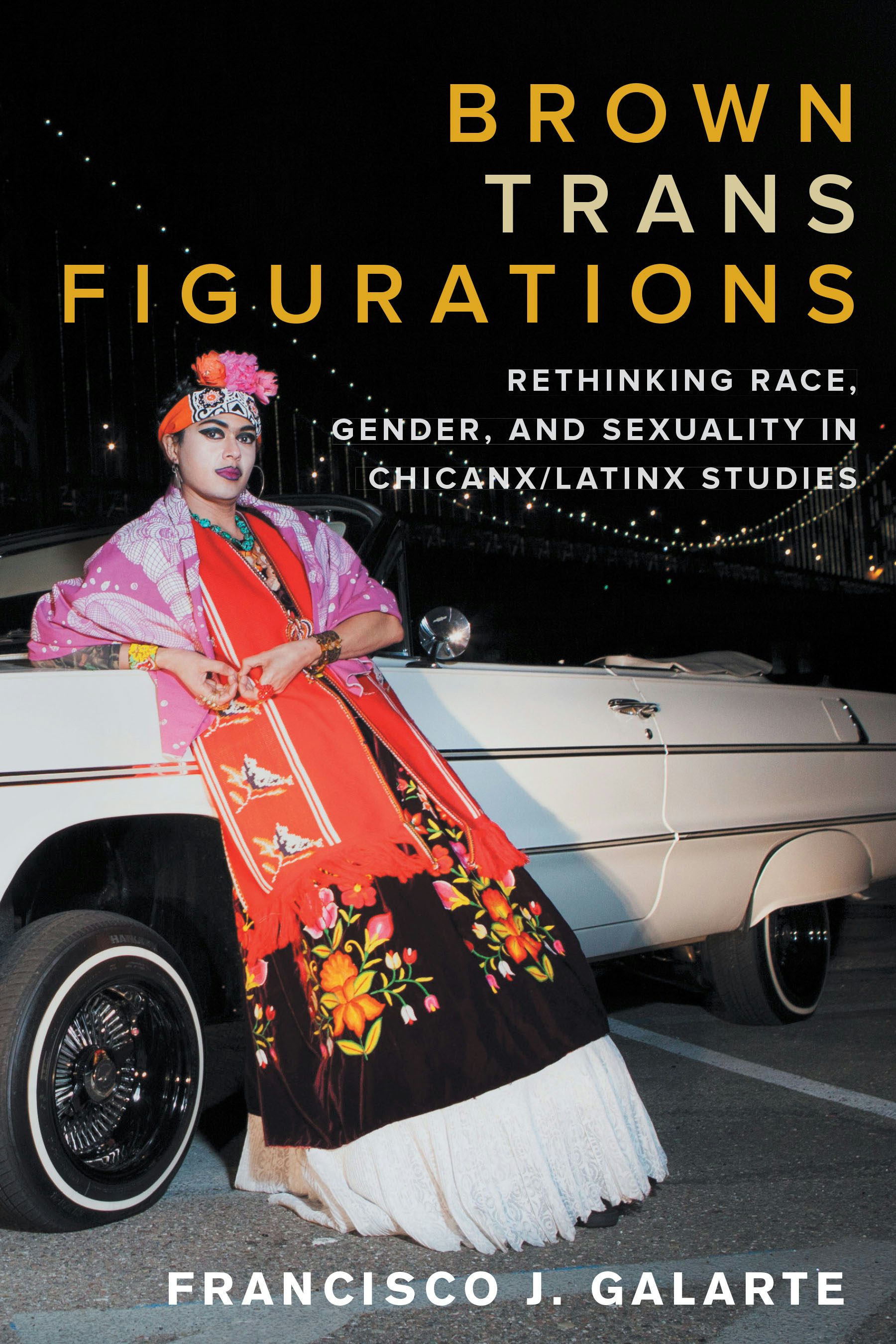 To celebrate UP Week, the University of Texas Press would like to highlight one of our newest series Latinx: The Future Is Now—a collection of groundbreaking works by scholars who advance pressing social conversations that shape our shared future. The first book published in the series—Francisco J. Galarte's Brown Trans Figurations: Rethinking Race, Gender, and Sexuality in Chicanx/Latinx Studies—won the Popular Culture Association's 2022 John Leo & Dana Heller Award for Best Single Work, Anthology, Multi-Authored, or Edited Book in LGBTQ Studies, received honorable mention for the National Women's Studies Association's 2021 Gloria E. Anzaldúa Book Prize, and was a 2021 Finalist in the Best LGBTQ+ Themed Book category of the International Latino Book Awards.
What is Latinx: The Future is Now?
Edited by Nicole Guidotti-Hernandez and Lorgia Garcia-Peña, the Latinx: The Future Is Now series is an interdisciplinary series devoted to the evolving field of Latina/o/x studies, including Central American, Afro-Latinx, and Asian-Latinx studies. Situated at the nexus of cultural, performance, historical, food, environmental, and textual studies, the series will focus on ways in which the racial, cultural, and social formations of historical Latinx communities can engage and enhance scholarship across geographies and nationalities. The series editors invite projects that consider the multiple queer and gender-fluid possibilities that are embodied in the "x"; projects that have a feminist critique of patriarchy at the center of their intellectual work; projects that deploy a relational approach to ethnic and national groups; and projects that address the overlapping dynamics of gender, race, sexual, and national identities.
Two new books in the series are forthcoming books in our Spring | Summer 2023 catalog: Rebeca L. Hey-Colón's exploration of how water enables Caribbean and Latinx writers to reconnect to their pasts, presents, and futures, and Tatiana Reinoza's study of how Latinx artists around the US adopted the medium of printmaking to reclaim the lands of the Americas.
Interested in submitting to this series? Submissions or queries may be directed to the series editors, Nicole Guidotti-Hernandez (nguidot@emory.edu) and Lorgia Garcia-Peña, (Lorgia.Garcia_Pena@tufts.edu), in addition to Senior Acquisitions Editor Kerry Webb, kwebb@utpress.utexas.edu. Find more submission resources and guidance on our Publish with Us page.
Until next time, #ReadUP!